We Upgraded our Zero Trust, So Your Infrastructure Doesn't Have To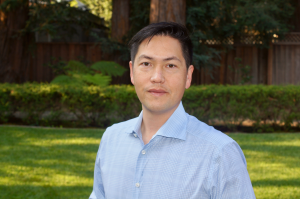 by Mike Ichiriu
February 8, 2022
Today, we marked another milestone in the company's history, with the launch of new service tiers for Zentera Air. Here's why we did it.
When countries started to go into lockdown at the beginning of the pandemic, it felt like you could see time slowing down. All of the business plans we had – let alone personal – would need to take a backseat to the issues of the day, as we rearranged our lives and society to meet the challenges before us. Now, a full two years later, it's clear that time didn't actually slow down – it sped up.
What had actually happened was the business environment had become much more uncertain. In business, uncertainty is dangerous; companies around the world started moving faster and working longer hours to adapt their operations to this new competitive environment. It's important to note that "moving faster" and "working longer" isn't the same as "better and more efficient." Companies had to make do with the technologies they were most familiar with. That means more legacy, and less next-gen.
From the IT perspective, the rise of the remote and hybrid worker led to a dramatic expansion of VPN usage, and the attendant expansion of the corporate attack surface. This in turn has triggered an explosion in VPN attacks, which then progress through lateral migration to command and control, ransomware, and data exfiltration.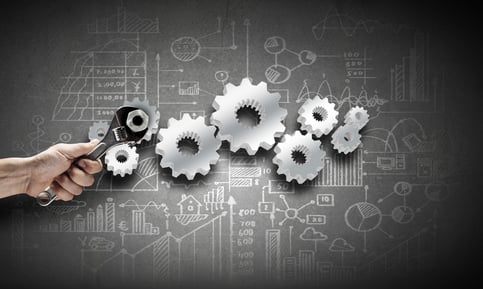 It is through this lens that we have reimagined Zentera Air, our Zero Trust SaaS. We have realigned Zentera Air's service tiers so companies of all sizes, from small to mid-size enterprises to large global corporations, can easily adopt Zero Trust technologies in ways that meaningfully help improve security, without having to upgrade network security or network infrastructure.
Here are the new service tiers:
Zentera Air Essentials
The Essentials tier addresses the root cause – the rise of remote and hybrid workers. It provides companies with an instant and secure remote desktop to Windows, Mac or Linux VMs or desktops that are already on-prem. This option can reduce or completely eliminate the need to grant remote and hybrid workers VPN access to the corporate network in the first place. In addition to the pixel-only view, we've added controls for common security concerns with remote desktops, including copy/paste controls.
Zentera Air Advanced
The Advanced tier provides ZTNA services for cases that aren't suited for a remote desktop. ZTNA allows you to connect applications without connecting networks, authenticating and authorizing every single transaction with Zero Trust. Customers may use the Advanced tier to enable remote users to connect to web apps or through standard TCP/UDP clients. The same method can be used to enable cloud VMs to access on-prem resources, without exposing the entire on-prem network to the cloud. And having fine-grained control over the access method and access target, and visibility over every access also helps admins worry less about the security posture of the device, making it easier to enable access for 3rd party or BYOD devices.
Zentera Air Ultimate
The Ultimate tier combines the above features with Zentera's unique Application Chambers, which create a new application-scale perimeter around servers that allow you to adopt a Zero Trust, default-deny posture on the physical network – both inbound and outbound. This powerful capability can be used to control actions on an access target – for example, limiting what other machines a remote user can access after connecting with ssh over ZTNA. The Chamber also learns application behavior, and uses this baseline to identify anomalies (e.g. an attempted ransomware attack), which can be blocked to protect application integrity.
Our service tiers are intentionally mapped to address the root causes of attack surface expansion, by providing alternate access options that avoid expansion of the attack surface, and by providing tools to protect critical applications; we have also optimized the flow to make these cases straightforward to implement and maintain for a great user experience.
Zero Trust – Application-Centric, and Overlay
We believe our application-centric view of Zero Trust is exactly what is needed to make Zero Trust adoption fast and simple. Deploying as software, our Zero Trust out-of-the-box works on practically any virtualized or bare metal instance running on-prem or in any cloud, without modification.
Additionally, our patented overlay technology allows us to deploy new security controls across all of your existing infrastructure. With Zentera Air, there's no need to upgrade your firewall or router to deploy Zero Trust. While operational issues continue to limit the adoption of competitive Zero Trust offerings, you can deploy a consistent set of security policies across a complex hybrid environment in minutes. It's these critical differentiators, such as being decoupled from the infrastructure, which enable us to address the widest variety of customers and applications.
Zentera Air is delivered from multiple points of presence around the world, and once you sign up, service is provisioned within minutes.