The What and Why of Zentera Air
Why We Launched Zero Trust Connectivity as a Service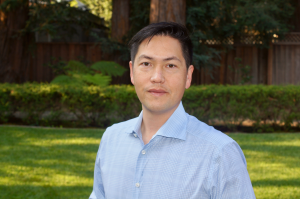 by Mike Ichiriu
February 12, 2020
We've just taken the wraps off Zentera Air Zero Trust Connectivity Services, a new SaaS offering that enables companies and teams to rapidly deploy and secure applications and services in complex hybrid environments. We've been working on this for some time – creating a new service offering based on our CoIP® Platform was one of the bigger challenges our engineering and product teams have faced, and I'm extremely proud to share the results of their hard work. In this blog post, I'll explain Zentera Air, unpack the thought process that led to its creation, and explain where we're going with it.
What is Zentera Air?
Zentera Air is a fully-managed service offering that allows companies and teams to rapidly connect and secure applications in complex hybrid environments. Using Zentera Air is simple. You first create a connection policy identifying which applications should connect to each other and how they can connect to each other. Then, you install proxy software on each endpoint (or use a gateway proxy, if you prefer not to touch the endpoint). The proxies register to the Zentera Air service, and hybrid connectivity is established – no VPN needed or firewall work needed.
Zentera Air, as well as the CoIP Platform it is based on, are implementations of a Secure Access Service Edge (paywall). It turns out that the Gartner SASE concept is spot on. It's becoming increasingly difficult to enforce security on the perimeter of the enterprise when the enterprise perimeter itself is disappearing. As applications are growing and changing to meet business trends such as Digital Transformation and Industry 4.0, the infrastructure these applications run on are becoming more fragmented. The on-premises enterprise datacenter hasn't been replaced by the cloud – the future infrastructure reality for most companies includes the datacenter plus cloud and cloud-native components, edge computing, and apps and resources that are running in partner environments.
The job of stitching all this infrastructure has been left to network architects. It's tough enough to connect such a dynamic environment, let alone expect them to figure out how to funnel traffic through some centralized box for security enforcement. Instead, security is being pushed to the edge of the application – ideally as an agent in the endpoint OS, so that security protection moves together with the workload. The security must follow the principles of Zero Trust – don't trust the network, but verify and control end-to-end connectivity based on a number of trust factors.
This is exactly the problem which Zentera was founded to address. We started shipping CoIP Platform to our major enterprise customers in 2014, and have had great success. Our customers' development teams have told us that our technology is easy to use – so much so that a major cybersecurity vendor relies on us to insert their network security into their customers' cloud deployments. And security practitioners have raved about our holistic approach to Zero Trust Security, and are starting to view us as the "new standard" for all kinds of cross-boundary communications, ranging from multi-cloud connectivity to the on-premises datacenter to IT/OT/IoT convergence.
So why did we create Zentera Air?
We chose the product model for CoIP Platform to meet the requirements of our customers' projects. The product model is absolutely the right choice in many cases: for example, where customers need full operational control for mission critical applications, or where a bespoke deployments may be needed so that performance can be optimized and tuned to meet customer requirements.
One of the biggest problems facing companies adopting Zero Trust initiatives today is how to make them operational and scalable. Our customers have validated our approach with CoIP Platform. However, delivering as a product create other friction for teams and companies who need to get things done now - for example, organizational friction, from teams that aren't ready to take on responsibility for operations, or business friction, triggered by customers increasingly preferring to consume services. These frictions can be significant, and I'll deal with them in a follow up blog post.
Zentera Air reduces those sources of friction, making our advanced SASE features, Zero Trust security and Zero Touch connectivity more accessible to those who need it, when they want it.
While a public SaaS delivery model is new for us, the SaaS model itself is not. We've been hard at work helping our major enterprise customers build internal service offerings for several years. We've also been working with advance customers to tune Zentera Air before launch. Finally, Zentera Air completely leverages the years of product development, bug fixes, and real-world production experience that has gone into our leading CoIP Platform. This helped us focus our effort on service delivery, rather than on finishing our core functionality. All of this gave us the confidence to move quickly in bringing Zentera Air to market.
Where are we headed with Zentera Air?
We are not done with the product model, because there are many cases where a service just isn't the right delivery model. For example, customers may want full control traffic routing over low-latency links to support high bandwidth traffic (e.g. for database replication to the cloud), or to meet compliance and data privacy requirements. CoIP Platform and Zentera Air development are synergistic, and as we continue to execute on our roadmap, both product and service, and ultimately our customers, will benefit.
Our launch of Zentera Air is just our first step toward making Zero Trust ubiquitous. Over the coming weeks and months, we'll be expanding our points of presence from three at launch (US East, US West, and Canada) to over nine (Asia Pacific and Europe regions). We'll keep working to streamline and simplify our onboarding experience. We've got quite a few enhancements in store for our endpoint and application identity frameworks, and we'll be augmenting our visibility and continuous monitoring features.
We're excited about what's next and hope you are too! To learn more about these developments when we launch, watch this space (or subscribe to our blog)!