Ovum Reports Zentera Systems Uniquely Addresses Multicloud Security and Management Challenges
Latest Research Reveals Zentera CoIP to Drive Company Growth Due to Overlay Network Enabling Secure Movement of Workloads across Multiple Clouds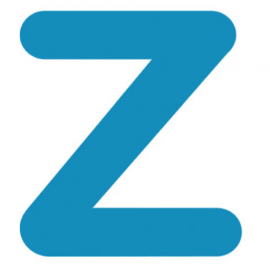 by Zentera Press
January 12, 2017
SAN JOSE, Calif., Jan. 12, 2017/PRNewswire/ — Zentera Systems, Inc., the leader in multicloud security and networking, today announced its CoIP® (Cloud over IP®) virtual network overlay solution has been acknowledged for its unique ability to manage and secure workloads across multicloud environments in the latest research by industry analyst firm Ovum.
According to Ovum's recent report, On the Radar: Zentera Enables Secure Workload Management across Multiple Clouds, "Adoption of the cloud as a delivery mechanism for enterprise applications continues to grow, driving demand for technologies such as Zentera's that provide the ability to move, manage, and secure workloads across multiple clouds, without making changes to the underlying infrastructure."
"Zentera is seeing growing interest in CoIP's unique functionality, and it is rewarding to see our approach be validated by analysts at Ovum," said Jaushin Lee, Zentera's CEO. "We are continuing our integration with major security partners to offer security capabilities on our virtual overlay network, such as enabling them to deploy on-premise security services in multicloud environments. As companies migrate workloads to the cloud, they are demanding that on-premise security functionality merge with their cloud workloads and applications."
The report continued, "If your company is moving workloads to public cloud infrastructures or seeking to run them across multiple clouds, both private and public, you face an operational challenge concerning how to manage and secure them across these diverse environments. Zentera's approach to this problem, which involves deploying an overlay network across multiple infrastructures at Layer 5, enables movement, management, and security without the need to make changes to the underlying systems."
For a copy of the Ovum report, see: https://ovum.informa.com/resources/product-content/it0022-000869
CoIP is an on-demand virtual network overlay that provides multicloud security and networking together with network encryption, microsegmentation and application whitelisting. CoIP's architecture is more effective and efficient than conventional edge-to-edge architecture because CoIP is non-interfering with existing infrastructure and existing enterprise security. CoIP is transport- and cloud-agnostic in its design, supporting virtual machines (VMs), containers and compute endpoints, and can be deployed rapidly.
About Zentera
Zentera, named a Cool Vendor in Cloud Security 2017 by Gartner, Inc., secures application workloads in hybrid environments with a type of software-defined perimeter called an enclave. The CoIP Enclave solution provides security and connectivity. It works with any infrastructure in any environment, does not interfere with existing environments or security, and can be up and running in less than a day. CoIP Enclave provides comprehensive network security for enterprise applications in the cloud, moving to the cloud or on-premises, and is deployed for worldwide operations by global corporations. The company has received numerous honors, including consecutive Red Herring Top 100 Awards, and is based in Silicon Valley. For more information, see www.zentera.net.
Media Contact
Mike Loftus, VP Strategy & Marketing
Zentera Systems, Inc.
+1 408-436-4810
mloftus@zentera.net
All trademarks cited here are the properties of their respective owners.
SOURCE Zentera Systems, Inc.