Zentera Systems to Speak at IoT Enterprise Implementations Summit at the 2017 Mobile World Congress Americas
CEO to Address Embedding IoT Security with CoIP Security Enclave™ Solutions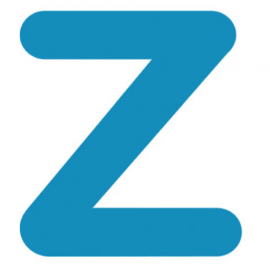 by Zentera Press
September 13, 2017
SAN JOSE, Calif., Sept. 13, 2017/PRNewswire/ -- Zentera Systems, Inc., the leader in security and connectivity for workloads in hybrid computing environments, today announced that Jaushin Lee, the company's CEO, will be speaking at IoT Evolution's Enterprise Implementations Summit on Sep. 14, 2017, as part of the Mobile World Congress Americas (MWCA) program. MWCA 2017, at the Moscone Center in San Francisco, will draw 30,000 professional attendees from the mobile industry and adjacent industry sectors. Through a series of cases studies and IoT success stories, the IoT Evolution event will break down the complex components of IoT implementations.

At 12:25 on Thursday, Sep. 14th, Lee will be discussing Embedding Security with CoIP® (Cloud over IP®) solutions, focusing on the challenges of safeguarding IoT services end-to-end. He will describe how CoIP, as an overlay architecture, allows cloud providers, telecom and enterprises to deploy IoT security rapidly, using but not disrupting the existing infrastructure.
"Jaushin continues to provide thought leadership to the IoT community about the importance of cloud security," said Mike Loftus, Zentera's VP of Strategy & Marketing. "This message is well-received, as evidenced by Zentera winning a Best of Show award from the recent IoT Evolution Expo, as well as being named a Gartner Cool Vendor in Cloud Security this year."
The CoIP Security Enclave protects IoT applications in several ways, including the Application Interlock feature. CoIP provides an isolated network, or enclave, to contain each IoT service end to end. Inside an enclave, next-generation technologies are provided to segment network flows and filter the edge IoT traffic. In addition to encryption and micro-segmentation capabilities, Application Interlock provides isolation for protecting IoT services.
About Zentera
Zentera, named a Cool Vendor in Cloud Security 2017 by Gartner, Inc., secures application workloads in hybrid environments with a type of software-defined perimeter called an enclave. The CoIP Enclave solution provides security and connectivity. It works with any infrastructure in any environment, does not interfere with existing environments or security, and can be up and running in less than a day. CoIP Enclave provides comprehensive network security for enterprise applications in the cloud, moving to the cloud or on-premises, and is deployed for worldwide operations by global corporations. The company has received numerous honors, including consecutive Red Herring Top 100 Awards, and is based in Silicon Valley. For more information, see www.zentera.net
Media Contact
Mike Loftus, Corporate Marketing
Zentera Systems, Inc.
+1 408 436-4811
mloftus@zentera.net
Zentera, Cloud over IP and CoIP are trademarks of Zentera Systems, Inc., in the United States and other countries. All other trademarks cited here are the properties of their respective owners.
Click here to see the original press release on PRNewswire.