Zentera Systems to Demonstrate CoIP Security Enclave at Oracle OpenWorld 2017
VP of Technology and Products to Address Enterprise Security Challenges in Hybrid Environments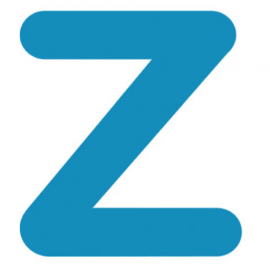 by Zentera Press
September 26, 2017
SAN JOSE, Calif.,Sept. 26, 2017/PRNewswire/ -- Zentera Systems, Inc., the leader in security and connectivity for workloads in hybrid computing environments, today announced that it will be presenting its CoIP Security Enclave™ product in Booth 5422 at the Oracle OpenWorld conference in San Francisco, CA,Oct 2-4. On Monday, Oct. 2ndat 2 pm in Moscone West, Zentera's VP of Technology and Products Mike Ichiriu will explain how the CoIP Security Enclave can provide security to enterprises in hybrid environments.

R
ecent security attacks on enterprises running both on-premise and in the cloud, that is, running hybrid environments, have taken advantage of vulnerabilities specific to hybrid workloads. Cloud providers do offer security features with existing security groups. However, those capabilities are typically cloud-native; thus, they are limited to that provider and not available to workloads inside the enterprise. Security can be problematic for enterprises running hybrid environments, which require dynamic and sophisticated ways to control data and computation flow across multiple environments.
The CoIP Security Enclave directly addresses this need for hybrid security by implementing capabilities that operate in deeper ways than conventional approaches. As well as supporting common security methods such as network encryption and east-west micro-segmentation, the Enclave introduces two new features: north-south micro-segmentation and CoIP Application Interlock™, which restricts network access to only specified applications. With CoIP's unified infrastructure security and an on-demand, end-to-end network, enterprises can protect their security-sensitive applications and workloads using what is called deep segmentation.
"In today's dynamic and hybrid world of computing, existing technologies like edge firewalls, VPNs, and VLAN/VXLAN are insufficient to secure complex environments," said Ichiriu. "Because CoIP uses an overlay approach, it is an elastic solution that spans across multiple environments. Furthermore, it does not require changing the existing underlying infrastructure, so it can be up and running in less than a day."
About Zentera
Zentera, named a Cool Vendor in Cloud Security 2017 by Gartner, Inc., secures application workloads in hybrid environments with a type of software-defined perimeter called an enclave. The CoIP Enclave solution provides security and connectivity. It works with any infrastructure in any environment, does not interfere with existing environments or security, and can be up and running in less than a day. CoIP Enclave provides comprehensive network security for enterprise applications in the cloud, moving to the cloud or on-premises, and is deployed for worldwide operations by global corporations. The company has received numerous honors, including consecutive Red Herring Top 100 Awards, and is based in Silicon Valley. For more information, see www.zentera.net
Media Contact
Mike Loftus, Corporate Marketing
Zentera Systems, Inc.
+1 408 436-4811
mloftus@zentera.net
Zentera, Cloud over IP and CoIP are trademarks of Zentera Systems, Inc., in the United States and other countries. All other trademarks cited here are the properties of their respective owners.
Click here to see the original press release on PRNewswire.