Zentera Systems Powers Cybriant Managed Security Services
Zentera's Zero Trust CoIP
®
Platform Enables Critical Security Information and Event Management (SIEM) Connectivity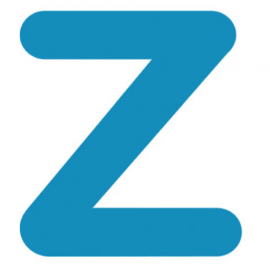 by Zentera Press
January 15, 2019
SAN JOSE, Calif., January 15, 2019 — Zentera Systems, Inc., the leader in zero trust networking for the digitally-transformed enterprise, announced that the CoIP Platform has been selected by Cybriant, a leading managed security services provider (MSSP), as a core technology for its managed security services. The CoIP Platform has been deployed to securely transmit network data from Cybriant's SMB and large enterprise customers to its Security Operations Center (SOC) for behavioral analysis and analytics.
As a trusted security partner to many companies, MSSPs typically maintain credentialed VPN access into customer networks. Since hacks and malware can propagate through these VPNs, managing this credentialed access is a key responsibility for the MSSP. Zentera's CoIP Platform replaces these VPNs with zero trust connections with complete east-west and north-south micro-segmentation controls, including Application Interlock™, which locks the connection to a specific set of approved applications. With the CoIP Platform, Cybriant can ensure that only authorized traffic flows between its customers and the SOC, providing greater security and peace of mind for its customers. Furthermore, because CoIP Platform uses advanced overlay networking technology, it can be deployed in the end customer network without touching existing customer routers and firewalls.
"The CoIP Platform has dramatically simplified the challenge of securely connecting to our customers," said Andrew Hamilton, CTO of Cybriant. "CoIP Platform's best-in-class micro-segmentation keeps our customers secure, and we and our customers have saved a significant amount of time in configuration and deployment. This helps us focus on delivering advanced security analytics and ensuring our customers' applications are running on the most secure systems."
About Zentera
Zentera is the leader in secure and agile infrastructure solutions for the digitally-transformed enterprise. The company's CoIP® Platform provides award-winning zero-trust networking, security, and multi-cloud connectivity that overlays on top of any infrastructure in any fragmented environment, allowing customers to be up and running in less than a day. The CoIP Platform has been deployed by global enterprises to secure employee and third-party network access for compliance, protect sensitive data against leaks, and instantly connect hybrid applications and containers running in the cloud and on-premises. The Silicon Valley-based company has received numerous recognitions, including Cool Vendor for Cloud Security by Gartner.
About Cybriant
Cybriant assists companies in making informed business decisions and sustaining effectiveness in the design, implementation, and operation of their cyber risk management programs. We deliver a comprehensive and customizable set of strategic and managed cybersecurity services. These services include Risk Assessments and vCISO, 24/7 Managed SIEM with LIVE Monitoring, Analysis and Response, 24/7 Managed EDR, 24/7 Real-Time Vulnerability Scanning, and Patch Management. We make enterprise-grade cyber security strategy and tactics accessible to the Mid-Market and beyond. Find out more at http://www.cybriant.com or call 844-411-0404.
Media Contact
Mike Loftus, Corporate Marketing
Zentera Systems, Inc.
+1 408 436-4811
mloftus@zentera.net
Zentera, Cloud over IP and CoIP are trademarks of Zentera Systems, Inc., in the United States and other countries. All other trademarks cited here are the properties of their respective owners.
Click here to see the original press release on PRNewswire.