Zentera Systems to Address Security for Hybrid Environments at Cyber Security Chicago 2017
VP Mike Ichiriu to Speak on the Art and Science of Advanced Security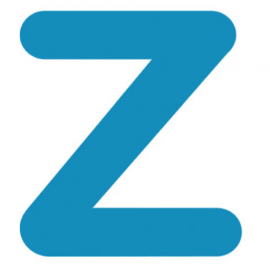 by Zentera Press
October 18, 2017
SAN JOSE, Calif., October 18, 2017 /PR Newswire/— Zentera Systems, Inc., the leader in security and connectivity for workloads in hybrid computing environments, today announced the company's participation in the inaugural Cyber Security Chicago event, Chicago, IL, October 18-19. The event will see leading organizations in cybersecurity coming together to showcase their latest defenses. Zentera's VP of Technology and Products, Mike Ichiriu, is speaking about the elements of advanced security for hybrid environments and how enterprises can prepare themselves to become cloud-ready with Zentera's CoIP Security Enclave™ solution.
Cloud adoption, together with today's complex information technology landscape, is prompting new approaches to security. The cloud's benefits are clear to enterprises, but cloud environments today lack enterprise-grade security and defense-in-depth. Furthermore, security threats are coming from both inside and outside of the conventional corporate datacenter. Enterprises need consistent security across hybrid environments to meet their dynamic business requirements. CoIP Security Enclaves protect applications and workloads by connecting them across a unified overlay network called an enclave.
CoIP Enclaves are a type of software-defined perimeter, providing what is known as security segmentation. They offer multiple networking and security features to shield applications, including network encryption, and both east-west and north-south micro-segmentation along with CoIP Application Interlock™ to limit network access to specified applications. Because CoIP uses an overlay approach, enclaves can span across multiple environments. Enterprises can meet compliance requirements and protect their security-sensitive applications and workloads regardless of their physical locations. Furthermore, CoIP can be set up without changing existing infrastructure in less than a day.
"I'm honored to join the cybersecurity community in Chicago at this critical juncture in addressing IT attacks," said Ichiriu. "We at Zentera particularly want to draw attention to vulnerabilities exposed by trusted external access to sensitive corporate data and applications. Our CoIP Enclave™ product can shield just what your company values most with minimal effort."
About Zentera
Zentera, named a Cool Vendor in Cloud Security 2017 by Gartner, Inc., secures application workloads in hybrid environments with a type of software-defined perimeter called an enclave. The CoIP Enclave solution provides security and connectivity. It works with any infrastructure in any environment, does not interfere with existing environments or security, and can be up and running in less than a day. CoIP Enclave provides comprehensive network security for enterprise applications in the cloud, moving to the cloud or on-premises, and is deployed for worldwide operations by global corporations. The company has received numerous honors, including consecutive Red Herring Top 100 Awards, and is based in Silicon Valley. For more information, see www.zentera.net
Media Contact
Mike Loftus, Corporate Marketing
Zentera Systems, Inc.
+1 408 436-4811
mloftus@zentera.net
Zentera, Cloud over IP and CoIP are trademarks of Zentera Systems, Inc., in the United States and other countries. All other trademarks cited here are the properties of their respective owners.
Click here to see the original press release on PRNewswire.