Zentera Systems Announces Partnership with Nebosystems to Help Enterprises Address Need for GDPR Compliance
CoIP Enclave Together with Auditing Services Will Secure Resources and Data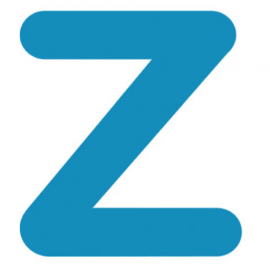 by Zentera Press
February 1, 2018
SAN JOSE, Calif., February 1, 2018 /PR Newswire/ — Zentera Systems, Inc., the leader in software-defined perimeters for hybrid computingenvironments, today announced its partnership with Nebosystems, Ltd., combining Zentera's CoIP Enclave™ solution with Nebosystems' GDPR IT auditing, security monitoring, threat detection and Security-Officer-as-a-Service (SOaaS) offerings to help enterprises and their customers prepare for compliance with the European Union's (EU) new GDPR (General Data Protection Regulation) requirements.
GDPR is a European data regulation that concerns the location, storage, availability, monitoring and protection of personal customer and patient data of EU citizens. By May 25, 2018, organizations must be GDPR compliant, which creates new requirements for technical measures and security when processing personal data. These requirements include IT infrastructure analysis (referred to as GAP analysis), risk assessment, internal information security policy, and security by design. The GDPR regulation will apply to any organization anywhere in the world that processes personal data of EU citizens, with substantial fines for non-compliance.
"GDPR is now on every company's roadmap. Nearly half of all EU companies believe they will be fined for non-compliance. As for American companies, the estimated spending to become GDPR compliant ranges from $1 million to over $10 million," said Mike Loftus, VP of Marketing. "With our first European channel partner Nebosystems providing comprehensive GDPR and SOaaS services, Zentera's CoIP Enclave will help companies worldwide to quickly meet GDPR compliance requirements with minimal effort and impact."
CoIP Enclave from Zentera provides capabilities that are directly applicable to GDPR compliance—it can protect the transfer of personal data, with advanced security capabilities for compute resources. With CoIP Enclave, enterprises will be able to protect their applications and workloads regardless of their physical locations. Furthermore, the product offers comprehensive network security without interfering with existing infrastructure and provides unified security management across multiple domains.
About Zentera
Zentera, named a Cool Vendor in Cloud Security 2017 by Gartner, Inc., secures application workloads in hybrid environments with a type of software-defined perimeter called an enclave. The CoIP Enclave solution provides security and connectivity. It works with any infrastructure in any environment, does not interfere with existing environments or security, and can be up and running in less than a day. CoIP Enclave provides comprehensive network security for enterprise applications in the cloud, moving to the cloud or on-premises, and is deployed for worldwide operations by global corporations. The company has received numerous honors, including consecutive Red Herring Top 100 Awards, and is based in Silicon Valley. For more information, see www.zentera.net.
Media Contact
Mike Loftus, VP Strategy & Marketing
Zentera Systems, Inc.
+1 408-436-4810
mloftus@zentera.net

Zentera, Cloud over IP and CoIP are trademarks of Zentera Systems, Inc., in the United States and other countries. All other trademarks cited here are the properties of their respective owners.
Click here to see the original press release on PRNewswire.