Zentera Systems Enhances CoIP® Platform with Zero-Trust File Transfers
New File Transfer Manager Enables Policy-Based File Transfers Crossing Zero-Trust Network Security Boundaries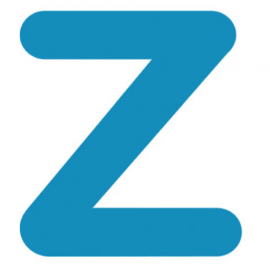 by Zentera Press
March 4, 2019
SAN JOSE, Calif., March 4, 2019 — Zentera Systems, Inc.,the leader in zero trust networking for the digitally-transformed enterprise, today announced a new File Transfer Manager (FTM) feature for its flagship CoIP® Platform zero-trust networking solution.
Cybersecurity attacks are at an all-time high and securing enterprise applications and data against external and internal threats has never been more challenging. The tools companies rely on for secure access to corporate file servers for file transfer, such as virtual private networks (VPNs), are increasingly outdated in the modern enterprise, where a move to hybrid cloud applications and increasing third-party collaboration are making traditional network perimeters disappear. As a result, companies using these tools may face increased security, legal, operations, and business risks.
The CoIP Platform provides a Zero-Trust Network, a micro-network that contains and segments security-sensitive applications and data. Zentera's Zero-Trust Networks are overlay and deploy in hybrid environments without requiring reprogramming of existing underlay networking and security solutions. As a result, they can be deployed in as little as one day.
CoIP Platform's new FTM capability enables files to be transferred into or out of a securely shielded environment with policy-based controls. File transfer is governed by pre-defined workflows, which specify the authentication and approvals required to request and complete a transfer. Together with the logs, these workflows create a complete audit trail of secure file transfer activity and management approvals. FTM leverages CoIP Platform's core Zero-Trust Networking to deliver files directly to the target file server or storage device, securely associated and authenticated with each user without granting VPN access.
"Making file transfers zero-trust for security and auditable for governance has been one of the loudest requests from our enterprise customers," said Mike Ichiriu, Zentera's VP of Technology and Products. "Whether they have used CoIP Platform to establish zero-trust workspaces for developers or for hybrid applications, they still need a way to get files into and out of the protected environment in an approved manner. Our customers are delighted with the new feature and our responsiveness to their needs."
Zentera will be demonstrating the CoIP Platform at Booth 3102 at the RSA Conference in San Francisco from March 4-7, 2019. The new FTM feature is available now as an upgrade to existing CoIP Platform customers.
About Zentera
Zentera is the leader in secure and agile infrastructure solutions for the digitally-transformed enterprise. The company's CoIP® Platform provides award-winning zero-trust networking, security, and multi-cloud connectivity that overlays on top of any infrastructure in any fragmented environment, allowing customers to be up and running in less than a day. The CoIP Platform has been deployed by global enterprises to secure employee and third-party network access for compliance, protect sensitive data against leaks, and instantly connect hybrid applications and containers running in the cloud and on-premises. The Silicon Valley-based company has received numerous recognitions, including Cool Vendor for Cloud Security by Gartner.
Media Contact
Mike Loftus, Corporate Marketing
Zentera Systems, Inc.
+1 408 436-4811
mloftus@zentera.net
Zentera, Cloud over IP and CoIP are trademarks of Zentera Systems, Inc., in the United States and other countries. All other trademarks cited here are the properties of their respective owners.
Click here to see the original press release on PRNewswire.