Zentera Promotes Martin Fabry to Vice President of Field Services and Operations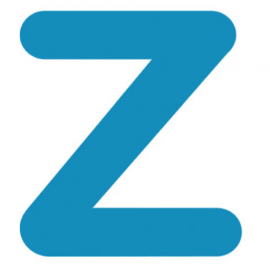 by Zentera Press
April 5, 2022
MILPITAS, CA, April 5, 2022 — Zentera Systems, Inc., the leader in Zero Trust Security for the digitally-transformed enterprise, today announced the promotion of Martin Fabry to Vice President of Field Services and Operations. In his new role, Fabry is responsible for Zentera's customer success functions, as well as operational execution for Zentera Air, the company's Zero Trust SaaS offering. Fabry will continue to report to Zentera's VP of Marketing and Product, Mike Ichiriu.
"Martin has done a great job in scaling our operations to handle the increase in customer activity and design wins we have experienced," said Ichiriu. "He is fully committed to helping our customers succeed in their adoption of Zero Trust security. He is a talented leader with a strong technical background, and I'm confident he will guide our team to deliver innovative solutions to streamline the adoption of Zero Trust."
"I am looking forward to working with our team and channel partners to secure our customers against ransomware and insider threats," Fabry said. "Zero Trust Security is central to cybersecurity for the modern enterprise due to the dramatic reduction in attack surface it offers. Our overlay approach makes Zero Trust accessible to all enterprises regardless of size or installed infrastructure, and I am excited to help customers transform their approach to cybersecurity."
About Zentera
Zentera Systems, the leader in Zero Trust Security solutions for the digitally-transformed enterprise, offers award-winning Zero Trust networking, security, and multi-cloud connectivity that overlays any fragmented infrastructure to deploy in less than a day. Global enterprises use Zentera's products to secure employee and third-party access, protect against data leaks, and instantly secure hybrid applications and containers. The Silicon Valley-based company has received numerous recognitions, including Cool Vendor for Cloud Security by Gartner.
Media Contact
Mike Ichiriu, VP of Marketing and Product
Zentera Systems
+1 408 436-4811
michiriu@zentera.net
Zentera and CoIP are trademarks of Zentera Systems, Inc., in the United States and other countries. All other trademarks cited here are the properties of their respective owners.