Zentera Systems Joins AWS Partner Network to Augment Security Best Practices in Hybrid Environments
CoIP Enclave Will Strengthen Options for Comprehensive Security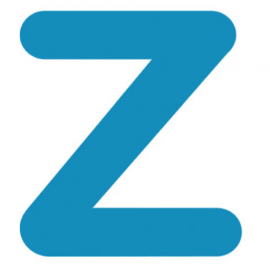 by Zentera Press
December 6, 2017
SAN JOSE, Calif., December 6, 2017 /PR Newswire/ — Zentera Systems, Inc., a leader in software-defined perimeters for hybrid computingenvironments, today announced that the company is now a Standard tier Technology Partner in the Amazon Web Services (AWS) Partner Network (APN). Zentera's APN membership reflects the importance of multiple layers of security, referred to as defense-in-depth, to AWS and its extensive user community.
Cloud providers offer clear security benefits to enterprises when using the cloud. CoIP, being an overlay, augments their existing security. As a result, enterprises can realize unparalleled security across on-premises and cloud environments through CoIP's sophisticated security capabilities. Enterprises need a unified security solution that is consistent yet flexible, capable of spanning across hybrid environments to meet dynamic business requirements.
CoIP Enclave™ enables companies to protect applications and workloads, regardless of their physical location, within an enclave, that is a software-defined perimeter. The solution offers comprehensive network security for enterprise applications running on-premises or in hybrid environments. It does not interfere with existing infrastructure and can be up and running in less than a day. CoIP Enclave provides unified, centrally managed security orchestration that spans environments. It can be deployed for one or more projects at a time, while continuing to meet compliance requirements.
CoIP Enclave enables customers to rapidly:
Secure their critical applications in any hybrid environment
Simplify compliance and security management across complex cloud silos
Apply consistent network security policies and access controls within enclaves
Create on-demand, software-defined perimeters with sophisticated, layered defenses.
"AWS and its enterprise customers take security very seriously," said Mike Loftus, VP of Strategy and Marketing. "Zentera brings additional capabilities and approaches to simplify security for complex hybrid environments on AWS, as we demonstrated last week at AWS re:Invent 2017."
About Zentera
Zentera, named a Cool Vendor in Cloud Security 2017 by Gartner, Inc., secures application workloads in hybrid environments with a type of software-defined perimeter called an enclave. The CoIP Enclave solution provides security and connectivity. It works with any infrastructure in any environment, does not interfere with existing environments or security, and can be up and running in less than a day. CoIP Enclave provides comprehensive network security for enterprise applications in the cloud, moving to the cloud or on-premises, and is deployed for worldwide operations by global corporations. The company has received numerous honors, including consecutive Red Herring Top 100 Awards, and is based in Silicon Valley. For more information, see www.zentera.net.
Media Contact
Mike Loftus, VP Strategy & Marketing
Zentera Systems, Inc.
+1 408-436-4810
Zentera, Cloud over IP and CoIP are trademarks of Zentera Systems, Inc., in the United States and other countries. All other trademarks cited here are the properties of their respective owners.
Click here to see the original press release on PRNewswire.