Zentera Systems Announces Technology Partnership with Splunk to Advance Security Intelligence Tools
Zentera Joins Splunk's Technology Alliance Partner Program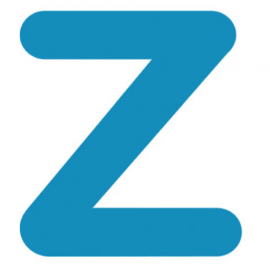 by Zentera Press
November 9, 2017
SAN JOSE, Calif., November 9, 2017 — Zentera Systems, Inc., the leader in software-defined perimeters for hybrid computing environments, today announced the company's technology partnership with Splunk, Inc., provider of the leading platform for monitoring and managing today's IT security challenges. As a member of the Splunk Technology Alliance Partner program, Zentera is poised to expand its CoIP Enclave™ product to customers of Splunk's machine learning dashboard.
Intoday's complex information technology landscape, enterprises need consistent security across hybrid environments to meet dynamic business requirements. In particular, security threats are coming from both inside and outside the corporate datacenter, yet enterprises cannot rely upon their well-established on-premise security tools to ensure enterprise-grade defense-in-depth beyond their physical borders.
To solve that problem, Zentera's CoIP Enclave builds on-demand software-defined perimeters that protect critical applications. Without modifying firewall or routing rules, these perimeters, also known as enclaves, provide defense-in-depth across any hybrid environment in less than a day. With CoIP Enclave, enterprises no longer face fragmented environments with differing methods of securing applications. Instead, administrators benefit from CoIP's centralized controller, which is infrastructure-agnostic. Applications can be protected regardless of their physical locations while meeting compliance requirements.
"This partnership complements our existing integrations with other leading providers like RedHat, McAfee, AWS and Oracle Cloud," said Mike Loftus, VP of Strategy and Marketing. "As we expand further into the hybrid environment ecosystem, working with Splunk will enable both companies to securely support any combination of on-premise and cloud environments."
About Zentera
Zentera is the leader in secure and agile infrastructure solutions for the digitally-transformed enterprise. The company's CoIP® Platform provides award-winning zero-trust networking, security, and multi-cloud connectivity that overlays on top of any infrastructure in any fragmented environment, allowing customers to be up and running in less than a day. The CoIP Platform has been deployed by global enterprises to secure employee and third-party network access for compliance, protect sensitive data against leaks, and instantly connect hybrid applications and containers running in the cloud and on-premises. The Silicon Valley-based company has received numerous recognitions, including Cool Vendor for Cloud Security by Gartner.
Media Contact
Mike Loftus, Corporate Marketing
Zentera Systems, Inc.
+1 408 436-4811
mloftus@zentera.net
Zentera, Cloud over IP and CoIP are trademarks of Zentera Systems, Inc., in the United States and other countries. All other trademarks cited here are the properties of their respective owners.
Click here to see the original press release on PRNewswire.