Zentera Systems Announces Native Support for Hybrid Kubernetes Environments
Zentera to Demonstrate New CoIP Enclave™ Features at Oracle OpenWorld 2018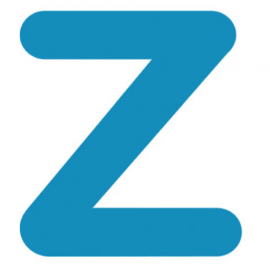 by Zentera Press
October 18, 2018
SAN JOSE, Calif., Oct. 18, 2018 /PR Newswire/ — Zentera Systems, Inc., the leader in next-generation networking and network security technologies for the digitally-transformed enterprise, today announced the release of version 4.3.1 of CoIP Enclave, with full support for hybrid Kubernetes deployments, in order to securely connect containerized applications across multiple cloud or datacenter environments. The new version of CoIP Enclave is available immediately.
Kubernetes is a portable, open-source platform that allows companies to manage and containerize their workloads and services. With orchestration on the computing, networking, and storage infrastructure, enterprises are provided the simplicity of a Platform as a Service (PaaS) with the flexibility of an Infrastructure as a Service (IaaS).
Zentera's CoIP Enclave solution connects containers in hybrid Kubernetes environments, providing application-centric networking to enterprise customers. The CoIP Enclave overlay network deploys on top of a company's existing network infrastructure, replacing complex network configurations with simple, software-defined, per-application connectivity and security policies. Customers who deploy Zentera's technology can rapidly connect on-premises workloads to cloud-based containers and services, such as Google Kubernetes Engine (GKE). Customers can also leverage CoIP Enclave's security features to segment container traffic at the application level. CoIP Enclave's strong suite of security capabilities led to being named a Cool Vendor in Cloud Security by Gartner.
"We were very impressed with how quickly the overlays could be implemented," said a director at a Fortune 500 customer. "Traditionally this would've taken many weeks to complete, but we were able to put them in place during a 30-minute meeting."
Zentera will participate and demonstrate CoIP Enclave and its new features in Oracle OpenWorld 2018 Booth #4014, which will take place in San Francisco, CA, Oct. 22 – Oct. 25. The event is one of the premier business and technology conferences for customers and partners of Oracle. OpenWorld provides an engaging platform, where business thought leaders and innovators discuss how today's technology can address their client's dynamic business needs.
About Zentera
Zentera secures application workloads in hybrid environments with a type of software-defined perimeter called an enclave. The CoIP Enclave solution provides security and connectivity. It works with any infrastructure in any environment, does not interfere with existing environments or security, and can be up and running in less than a day. CoIP Enclave provides comprehensive network security for enterprise applications in the cloud, moving to the cloud or on-premise, and is deployed for worldwide operations by global corporations. The company has received numerous honors, including consecutive Red Herring Top 100 Awards, and is based in Silicon Valley
Media Contact
Mike Loftus, Corporate Marketing
Zentera Systems, Inc
+1 408 436-481
Zentera, Cloud over IP and CoIP are trademarks of Zentera Systems, Inc., in the United States and other countries. All other trademarks cited here are the properties of their respective owners.
Click here to see the original press release on PRNewswire.